8 Home Gym Gear Essentials Under $50
Make any room in your house workout-ready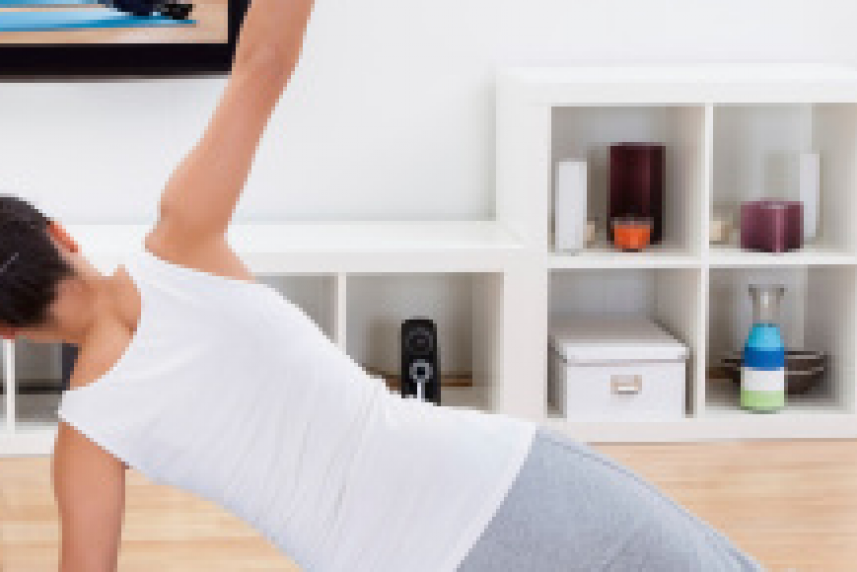 Even if you love the gym, it's not always easy to make your gym workouts happen. Your solution: bring the gym home with affordable gear.
Working out at home is a great time-saver, whether you're a stay-at-home parent, a professional who works from home, or someone who is always on the go, says Fred DeVito, fitness expert and co-founder of Core Fusion. And whether you want to spend $50, $25, or no money at all, you can make your home workout-ready. Here are DeVito's budget-friendly gear recommendations.
Price Range: $0
The simplest home gym essential may be a bit of a surprise: open floor space. To get a full-body workout, you'll need enough space to do a range of moves, like squats, lunges, and push-ups. But you don't need a dedicated gym room. Clear space in your living room by moving a coffee table, use an empty hallway, or head out into the yard.
Price Range: $0 to $10
Look to discount and bulk stores for cheap fitness basics. Pick up a yoga mat for body-weight exercises, yoga, and stretching. Choose hand weights (5 to 15 pounds) for strengthening. For quick cardio, grab a jump rope.
Price Range: $10 to $50
Make the most of your home gym with fitness tools that work in small spaces. Resistance bands allow you to tone up at home. Look online for discounts. These are light, so shipping won't be too costly. Another compact option is a 7-inch medicine ball, which is great for ab and chest exercises. To round off your home gym, invest in a couple of workout DVDs, which are a cheap, convenient way to bring a trainer and specialized workout into your home. Finally, a simple full-length mirror allows you to make sure that you're using proper technique when you exercise.
When You Need to Go to a Gym
Having trouble mastering an exercise? It might be a good reason for a gym check-in. "Sometimes, a trip to a personal trainer or group class is good to do," DeVito says. "This will enable a teacher to check your form." Single sessions or classes can be relatively inexpensive, and be sure to check for promotional deals in your area. After you've learned the technique, doing the moves on your own at home will be much easier and safer.
Talk to your doctor before beginning any new exercise program.