6 Foods for Holiday Giving
Make gourmet treats for your friends and loved ones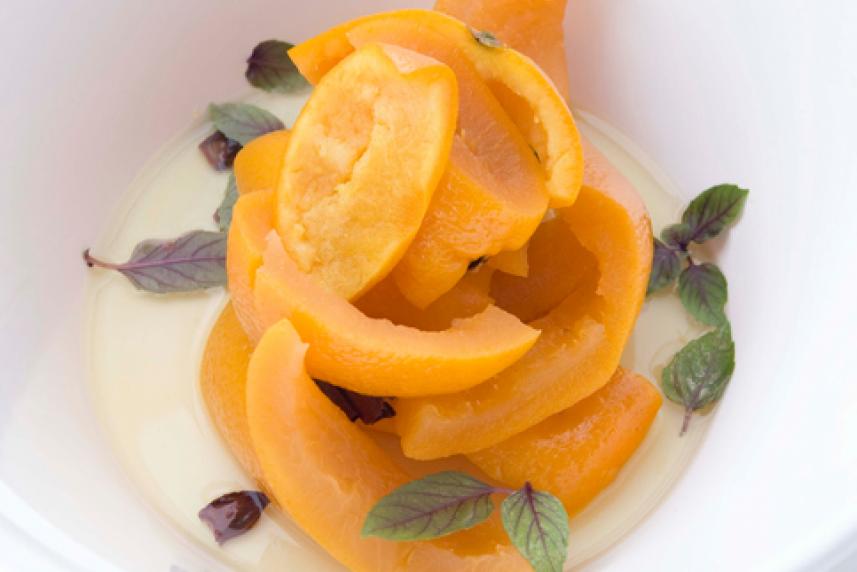 Homemade holiday goodies are a thoughtful way to treat your loved ones (and stay on budget!). Think outside Mason jar baking mixes and 10-bean soup in a satchel with these sweet and savory treats that are simple to make and sure to spread cheer.
Candied Grapefruit Peels
Hold on to those peels! Make the most of seasonal citrus fruits with candied grapefruit sticks. Store in a tin to preserve freshness and serve over ice cream, with soft cheese and crackers, or swirled into yogurt.
Sage & Rosemary Salt
Surprise your foodie friend or health-conscious compadre with a flavored salt mix for sprinkling over foods or flavoring marinades. You can also create homemade spice blends for a similar flair.
Instant Chai Tea Mix
A cup of chai can cost you $4 or more at a café, but crafting your own will save you cash and calories. Make classic chai powder or vanilla chai mix for a wintry gift, and save a jar for your own morning pick-me-ups.
Cinnamon Oatmeal
Go beyond basic oatmeal with this seasonal spin on the fiber-packed breakfast. Add apple chips and cinnamon to rolled oats, then decorate mason jars with your favorite festive fabric.
Sweet and Spicy Nuts
Choose your favorite combination of nuts. For example, almonds, Brazil nuts, walnuts and cashews are a good choice. Mix with spiced flavours, a drizzle of honey and some cinnamon and then roast for about 10 mins. Pack up into mini bags as a homemade gift.
Rosemary Honey
Transform store-bought honey with an aromatic sprig of Rosemary. Package in a glass jar with festive art.