Enjoy the benefits of local activities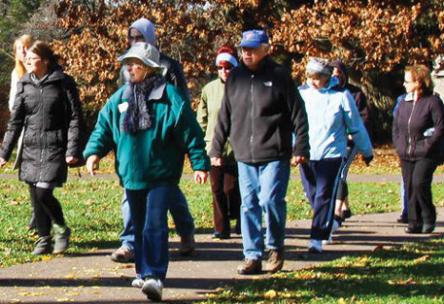 Want to do something good for your physical and mental well-being? Get out of the house, breathe some fresh air, and do something fun! If you have a friend or family member who would benefit from activity, invite him or her along.
Carve some figure 8s

Get your body moving by ice skating at Blue Cross RiverRink Winterfest on the Delaware River waterfront. Rothman Ice Rink at Dilworth Park also provides skating in the heart of the city. Both rinks offer heated lodges for warming up and enjoying a snack or drink.
Watch them go

Support your peers who run the Philadelphia Marathon, one of the country's most scenic urban races. You may even be inspired to start training for a distance run yourself. Sunday, Nov. 19. philadelphiamarathon.com
Take a wellness walk

Enjoy a brisk guided walk along paved paths at the University of Pennsylvania's Morris Arboretum. Learn about nature while you take strides for your health. Walks usually begin at 10:30 a.m. and last 45 minutes to an hour. morrisarboretum.org
Celebrate history

Here's a revolutionary way to spend Dec. 25. Watch a reenactment of General Washington and troops surprising the British army at Washington Crossing Historic Park in Washington Park, PA. washingtoncrossingpark.org or 215-493-4076.
 

Facebook.com/ibxmedicare

Join the conversation on Facebook. Designed just for Medicare members, our Facebook page offers loads of information about:

Health news
Lifestyle and wellness
Healthy activities in the Philadelphia area