For the love of learning
After a lifetime spent giving to others — and years struggling with a debilitating condition — Olivia Fuller, now 73, decided in her 60s that it was finally time to invest in herself.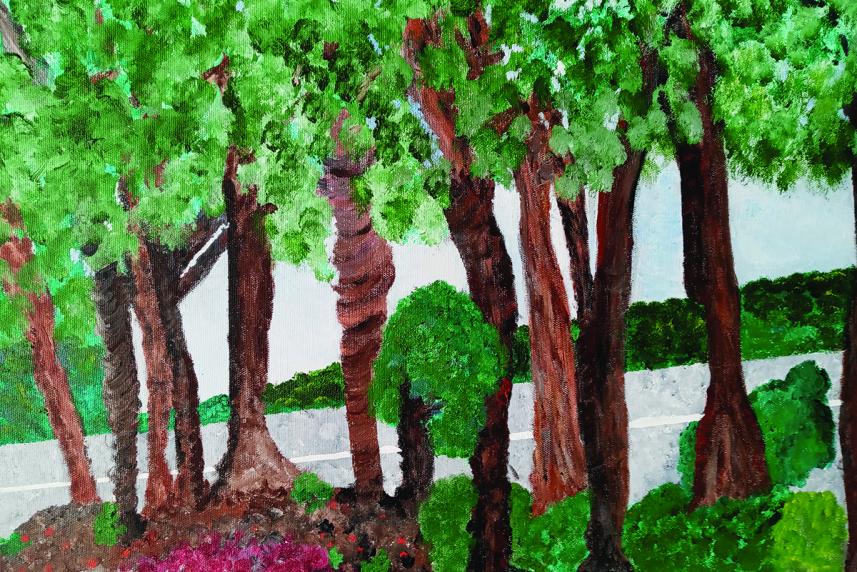 MAKING MOVES
Olivia, who lives in the Germantown section of Philadelphia, began her journey by taking classes at area art schools. Through her Independence Blue Cross plan, she discovered SilverSneakers®, a fitness program for seniors. She began taking classes (everything from tai chi to strength training). "SilverSneakers is the best thing Blue Cross has for older people. It keeps us active and healthy," Olivia says.
When the pandemic hit, Olivia attended virtual Age Fearless classes through Independence LIVE on art, pottery, gardening, and more. "Because I live alone, this was my socialization," she says. "Thanks to IBX classes, I can knit and use my own mindful meditation." Another cherished way to unwind: painting nature scenes.
SEEING THE WORLD
Olivia is also trying to fulfill lifelong promises she made to herself. "I want to get a stamp in my passport." She plans to visit Canada — to see the fall colors and paint — and Paris, to experience the way Black people lived during the age of jazz. "After careers in education and social work, taking care of myself is my most important job. I know I am worth the effort."
*The member's name has been changed to protect their privacy.