20 delicious ways to get more protein
Each major food group has its star qualities, but protein is a standout. It can help build strong bones, increase muscle mass, boost metabolism, reduce cravings, and repair tissue. To make sure you're getting enough of this MVP macronutrient, read on for 20 tasty strategies.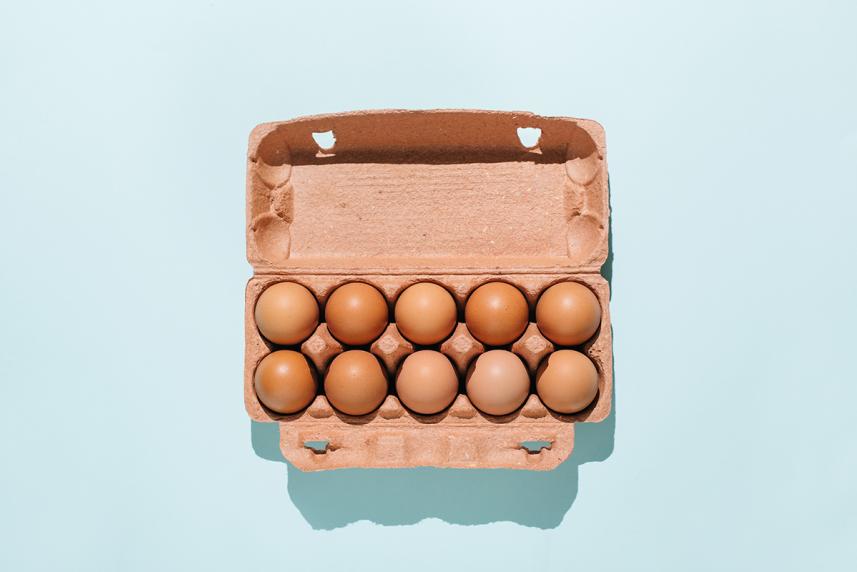 Get Cracking
With 12 grams of protein in two large eggs, this food is the ultimate portable protein source. Here are three ways to prep them in a flash: 
Zap a scramble
Coat the inside of a mug with cooking spray. In a small bowl, whisk two large eggs with two tablespoons low-fat milk, and salt and pepper to taste. Pour into the mug and cover with plastic wrap. Microwave for 1 minute 30 seconds to 1 minute 45 seconds, stirring a few times. Let stand 30 seconds. 
Fry 'em up 
Add a small amount of olive oil to a nonstick skillet and heat over medium-high. Crack in two eggs.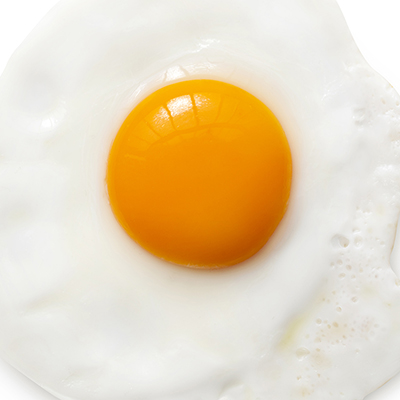 Sprinkle with salt and pepper. Cook until the edges crisp and the whites turn opaque, about 3 minutes. Cover, reduce heat to low. Cook to desired firmness, 2 to 5 minutes. 
Boil, boil, boil 
Invest about a half hour each week and you'll have a fridge full of perfect hard-boiled eggs. Place eggs in a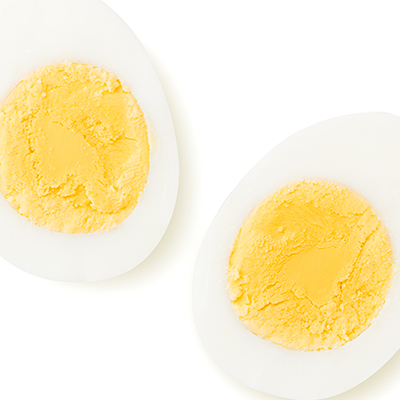 medium- large pot and cover with 2 inches of cold water. Bring to a boil over high heat. Turn off the heat. cover, and let sit on the burner for 10 to 12 minutes. Run cold water over the eggs. 
Power Up with Plants 
Even if you're vegetarian or vegan, you can ramp up your protein. Consider these animal-free sources. 
Tofu 
A 3.5-ounce portion contains up to 17 grams.
For the crispiest tofu, drain, coat in flour or cornstarch, and pan-fry in olive or sesame oil. 
Lentils 
1 cup has 18 grams.
For a simple soup, saute carrots, onions, and celery in olive oil. Stir in tomato paste, veggie stock, lemon juice, raw lentils, and seasoning. Simmer and puree. 
Chickpeas and beans 
1 cup has about 15 grams.
Roast canned chickpeas (drained and dried) by tossing With olive oil, salt, cinnamon, and cayenne. Bake in a 425 degree oven 20 to 30 minutes until golden. 
Nutritional yeast 
Each ounce of this deactivated yeast has an impressive 14 grams.
Sprinkle the powder or flakes over popcorn. 
Oats 
1 cup has 11 grams.
For a higher protein bowl, prepare oatmeal with unsweetened soy milk and top with toasted nuts. 
Quinoa 
1 cup has 8 grams.
Add cooked, cooled quinoa with canned black beans, chopped bell pepper, mango, and red onion. 
Snack with Satisfaction 
To nourish you throughout the day, reach for these high-protein nibbles: 
 Greek yogurt
Some brands of this thicker variety boast up to 18 grams of protein per serving. Look for unsweetened ones to avoid added sugars. 
 Toasted pumpkin seeds
Toss 1 ounce with cinnamon and salt to get 9 grams.
 Edamame
Buy a bag of these shelled soybeans from the freezer section. Then boil or microwave on high, covered. for 4 to 5 minutes. Peel and eat! 8 grams per ½ cup.
 Apple with peanut butter
Serve a sliced apple with 2 tablespoons of unsweetened peanut butter (you'll reap 8 grams).
 Whey protein smoothie
Whey protein powder can have 20 to 50 grams per serving. Sprinkle on top of frozen bananas, raspberries, and milk, then whiz in a blender.
 Glass of low-fat milk
For a grams, down a cold glass during the day or a warm mug at night. Doesn't get much easier than that.
 Italian tuna salad
Stir 1 can of tuna (27 grams) with some extra virgin olive oil. balsamic vinegar, minced red onion, and salt and pepper. Eat plain or with veggies.
 Cottage cheese
You'll get about 28 grams from 1 cup of the low-­fat variety. Gussy it up by stirring in diced pineapple or peach
How much is enough?

Most of us should aim for about 50 g of protein a day (women 46 g, men 56 g). Eat more if you're looking to boost
muscle mass.

 
Protein-Packed Meals
Here's what a day of high-protein eating could look like.
breakfast
Whip up an omelet with 2 eggs, 2 tablespoons Parmesan cheese and veggies.
Total: 16.5 grams
lunch
Top an orange, radish, and green leaf lettuce salad with 4 ounces of grilled boneless skinless chicken breast.
Total: 28 grams
dinner
Roast 4 ounces of salmon with low-sodium soy sauce and mirin (a Japanese cooking wine), and serve with steamed broccoli.
Total: 28 grams