Making Sense of Nutrition Labels
Use this handy guide to make healthier food choices.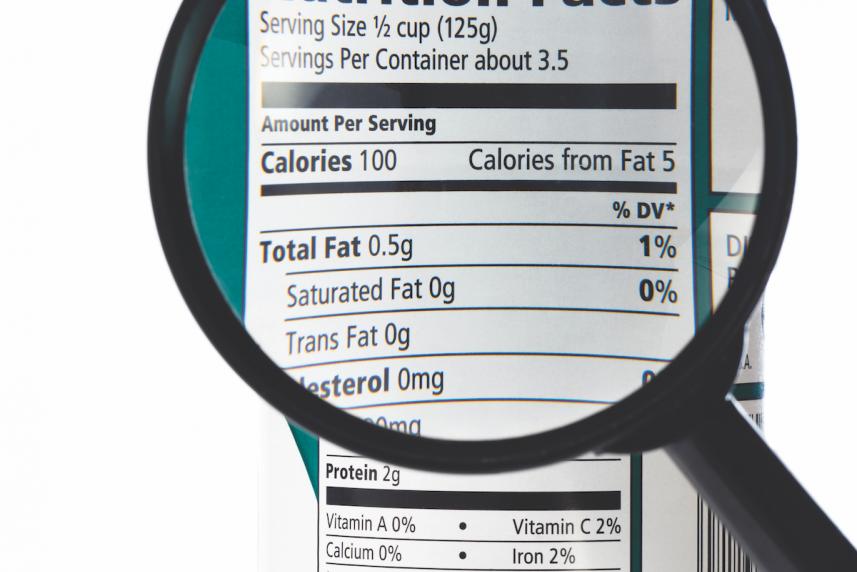 Ever checked the nutrition label on a packaged food item and been completely confused? You're not alone. But despite the seemingly strange mix of numbers and terms that crowd these labels, they're actually fairly easy to understand — if you know what you're looking for. Use the following four-step guide to start making healthier choices about your foods. 
STEP 1: START WITH SERVING SIZE
Serving size tells you the size of a single serving. In that same section, there's another number indicating the number of servings in the entire package.
STEP 2: ASSESS NUTRITION FACTS
Check with your doctor to determine your specific nutrition needs. For reference, most seniors should aim for the following figures in a single meal*:
| | |
| --- | --- |
| Sugar | 6 g or fewer |
| Sodium  | 140 mg or fewer |
| Protein  | 4 g or more |
| Dietary fiber | 5 g or more |
| Calories | Between 200 and 600* |
| Saturated fat | 1 g or fewer |
STEP 3: EYE THE INGREDIENTS LIST
Ingredients are listed in order of quantity. If a breakfast bar lists peanuts first, there are more peanuts in it than anything else.
One simple tip: The more foods you recognize in an ingredients list, the healthier it likely is. Salt, sodium benzoate, disodium, and monosodium glutamate are other words for sodium. Corn syrup and dehydrated cane juice are both sugar variations.
STEP 4: DON'T FORGET MINERALS!
It's important to take in plenty of nutrients and minerals to keep bones and muscles strong as you age. At the bottom of a nutrition label, look for terms like calcium, choline, iron, magnesium, potassium, and vitamins A, C, D, and E.
* Amount based on level of activity. Talk to your doctor to determine the right calorie counts for you.