Now you're cooking!
Eating well is super important, but consistently preparing healthy food can be a struggle. Learn to make meal prep easier, whatever hurdles you're facing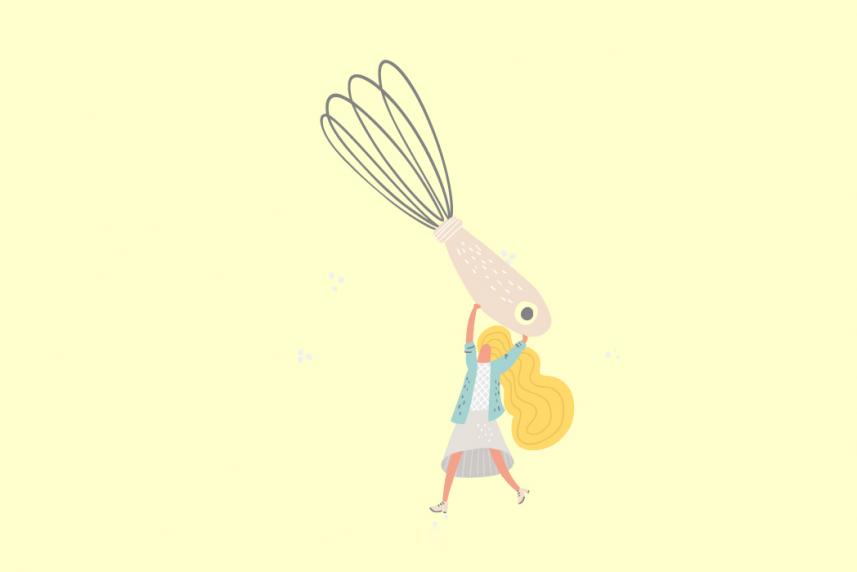 1. Feel excited to cook again!
If the thrill is gone, Carmen Roberts, M.S., R.D., L.D.N., a dietitian in Howard County, Maryland, suggests thinking about what you once enjoyed about cooking. Was it making people feel good? Taking care of your family? "Consider doing a meal swap with friends," Roberts says. "You'll be cooking for others, but with the benefit of enjoying someone else's home-cooked meal as well." Include the recipe in your exchange, so you and your friends can each work a new dish into your repertoire. 
2. Enjoy "fresh" produce 
If fresh fruits and veggies are too costly or it's hard to get to the market, know this: "Fresh and frozen products have similar nutritional values," says Daniella Youhan, M.P.H., R.D., a registered dietitian for Jewish Senior Life in Michigan. Canned produce is cheapest but often has sodium. Buy "no salt added."
3. Try batch cooking
It's the secret to eating well every night. "Keep it simple," saysYouhan. "Pick one or two main dishes, a whole grain side, and a veggie. Then double the recipes. Divvy the finished food into individual portions to keep in the fridge and enjoy over the next three to five days, or freeze them for a delicious meal at another time." 
4. Skip kitchen duty for a night and still eat right 
If you're facing a busy stint, plan ahead. Enjoy your ready-to-eat batch cooking on those nights. Or compose (we didn't say cook!) a food bowl from those dishes you made. "Bowls are a great way to use leftover ingredients and spice up yourroutine." Fill a quarter of a bowl with a whole grain, a quarter with a lean protein, and the last half with raw or cooked vegetables. This provides a vitamin, mineral, and fiber-packed punch. Top with your favorite sauces or seasonings.
DR. HEIDI SAYS: 
I eat most meals in, but that doesn't mean cooking every night. When I grill, I make extra chicken or shrimp for lunches and dinners.
3 fast, tasty bowls
Turn any leftovers you have on hand into a satisfying dinner. For inspiration, try these combinations:
ASIAN
Quinoa + Salmon + Stir-fried vegetables like: • Broccoli • Carrots • Cabbage • Mushrooms • Bell peppers • Peapods 
MEDITERRANEAN 
Couscous + White meat chicken + Chickpeas + Tomatoes + Cucumbers + Red onions + Olives + Spinach
MEXICAN
Brown rice + Black beans + Bell peppers + Lettuce + Corn + Avocado + Onion + Salsa