4 Healthier Fast Food Meals
Your best bets for meals on the go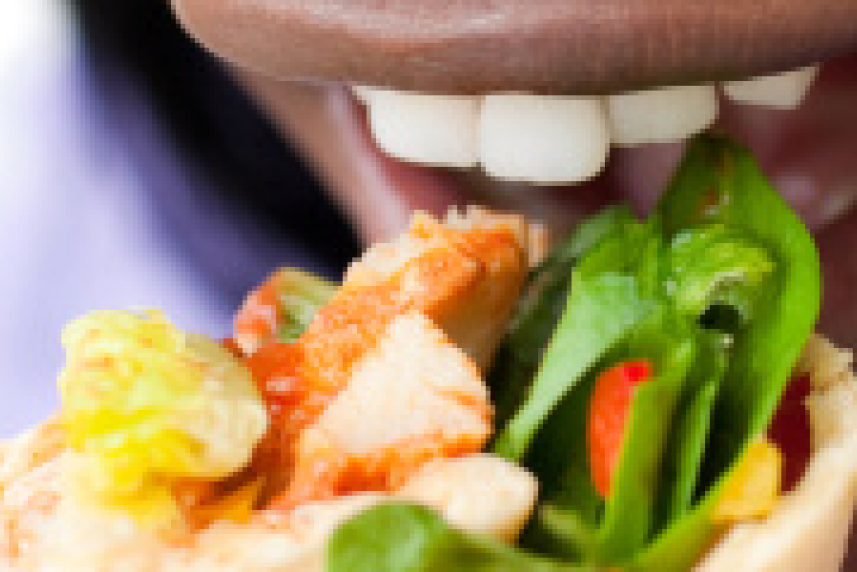 Despite your best efforts to feed your family and yourself mostly fresh, healthy food, sometimes the drive-thru wins. "That is okay, as long as those fast food stops are left for when it is really necessary," says Dana White, RD, a dietitian in Fairfield, CT.
To eat well on the run, "always have two to three go-to fast food restaurants that you know have healthier options," says Thomas Ngo, RD, a dietitian in San Francisco. "That way, when you're in a jam, you have an instant guilt-free choice for the family." The good news is that it's getting easier to find those better bets, with some chains using lower-calorie, lower-fat fries or offering low-sodium menu items. Plus, you can often check out menus and nutrition information online ahead of time. Here's what else to know:
Favor made-to-order items. "Choose places where you can easily change your order to include healthier choices," Ngo says.
Order toppings on the side. To keep fat and calories down, ask for sauces and salad dressings on the side.
Read between the lines. Pass on anything "double," "supersize," "crispy," or "creamy." These are red flags for bigger portions or lots of fat.
Double up on nutrition. "Go for added fruits and veggies wherever you can, like lettuce and tomato on a burger," White says.
Ready to order? Try these better-for-you fast food meals:
1. Wendy's Half-Size Salads: The Apple Pecan Chicken with dressing only has 350 calories. Plus, you'll get 4 grams of fiber and 19 grams of protein.
2. Subway Oven-Roasted Chicken Sandwich: Choose the 6-inch version, not the footlong. Order it with all of the available vegetables, but skip the cheese and mayo, Ngo says. You'll save over 200 calories, 20 grams of fat, and 600 milligrams of sodium.
3. Chipotle Salad: Order this with steak, lettuce, and black beans, Ngo says. If you're watching your sodium, skip the salsa or have less on the side. "Healthy food should taste good, too," Ngo says.
4. Panera Bread Ham, Egg, and Cheese on Whole Grain Sandwich: This breakfast sandwich fills you up with 16 grams of satisfying protein for under 350 calories. Order it without the cheese to cut back on sodium.