Oatmeal and Apple Breakfast Cookies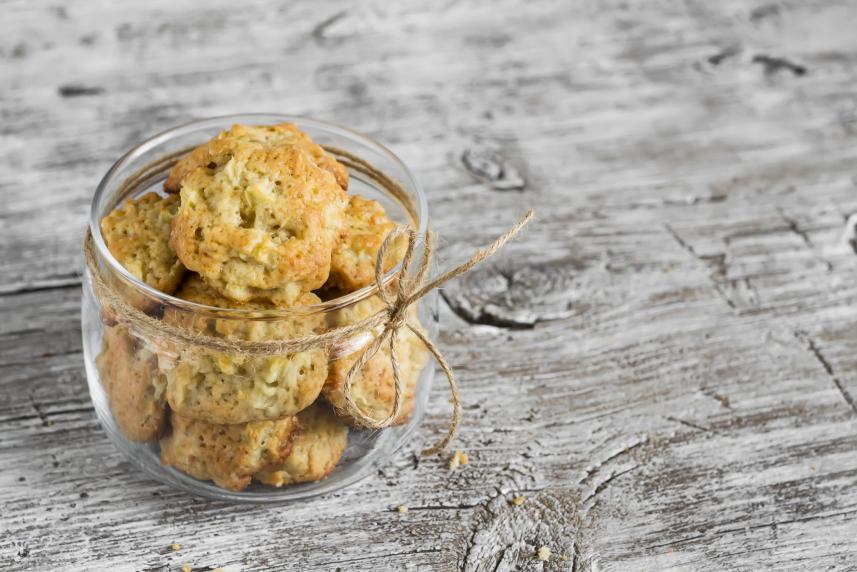 apple, peeled, cored, and chopped into bite-size pieces
Directions
Pre-heat oven to 350°F.
Line baking sheets with parchment paper.
Whisk together all dry ingredients in a large bowl (ingredients #1 through #8).
In a medium bowl, whisk together wet ingredients (ingredients #9 through #12).
Slowly stir the wet into the dry ingredients until fully combined, be sure to scrape down the sides of the bowl with a rubber spatula.
Fold in the diced apples (and walnuts if you choose).
Scoop out batter evenly on baking sheet, leaving 2 inches in between each cookie. Gently press batter to flatten slightly.
Bake cookies for 10-12 minutes, cool in pan.
Enjoy!
| | |
| --- | --- |
| Calories | 136 |
| Protein | 5.4 g |
| Carbs | 1.5 g |
| Sodium | 125 mg |
| Potassium | 400 mg |
| Fiber | 4.3 g |