Holiday Ricotta Cookies
Small modifications can completely change the health profile of food. In this recipe, we swap coconut oil for butter and maple syrup for white sugar. Coconut oil has antimicrobial properties and aids in digestion, and maple syrup breaks down slower than regular sugar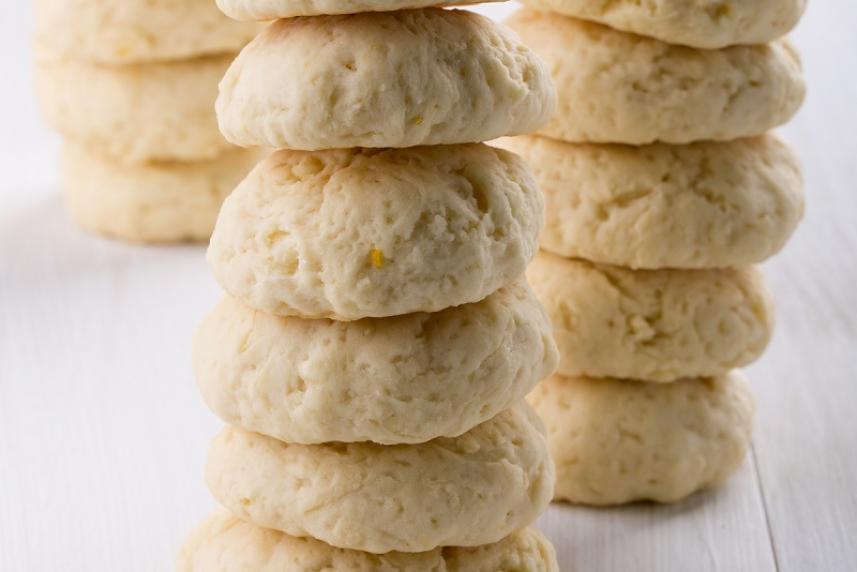 Servings
20 (makes 40 cookies total)
Directions
Preheat oven to 350 degrees F.
In a medium bowl, sift together flour, baking soda, and salt. Whisk to fully combine.
In a large bowl, mix coconut oil and maple syrup using a hand mixer, then add ricotta cheese, egg, and vanilla. Blend until fully combined.
Add dry ingredient mixture to wet ingredients, then hand mix until fully combined.
Using a tablespoon or ice cream scoop, spoon out cookie dough balls onto parchment paper, 1 to 2 inches apart.
Bake in middle rack for 12-14 minutes, or until the bottom of the cookies turn slightly brown. Cool on wire rack.
Tip: If desired, sprinkle cookies with powdered sugar, or brush with maple syrup and top with coconut (shredded, flakes, etc.).
| | |
| --- | --- |
| Calories | 164 |
| Protein | 3 g |
| Carbs | 20 g |
| Sodium | 106 mg |
| Potassium | 58 mg |