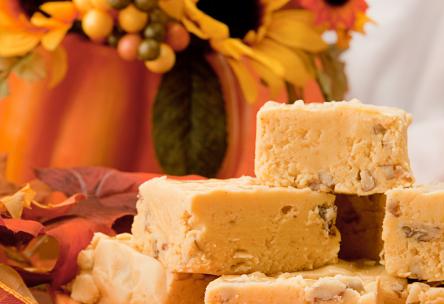 | | |
| --- | --- |
| Calories | 120 |
| Fat | 8 g |
| Saturated fat | 6 g |
| Carbs | 10 g |
| Fiber | 3 g |
| Sugar | 8 g |
| Protein | 2 g |
Add to Shopping List
Directions
In a small bowl, stir together first 6 ingredients until completely smooth.
Refrigerate for 30 minutes or until firm enough to roll into balls with your hands or a mini cookie scoop.
Mix together equal parts virgin coconut oil, cocoa powder, and pure maple syrup to form a thin sauce.
Using a spoon, dip fudge bites into coating and place onto plate lined with wax paper; immediately set in the freezer to harden. Leftover bites should be stored in the fridge (up to 5 days) or in the freezer.