Vegan Gingerbread Cookies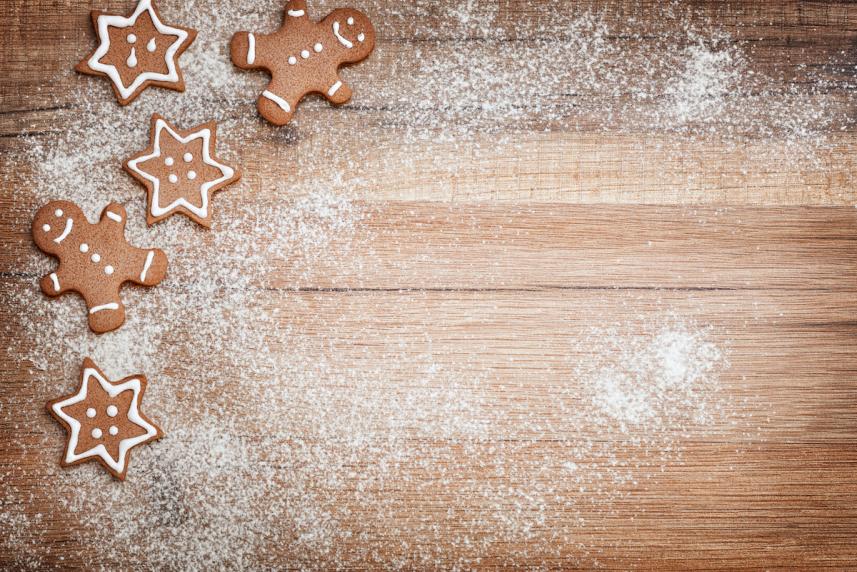 Directions
Preheat oven to 350°F. Combine ingredients 1-7 in a medium bowl.
Cream coconut oil and sugar in a large bowl with an electric mixer, then add molasses, water and vanilla until combined.
Gradually add in flour mixture, at low speed, until just combined.
Separate dough into thirds, placing each on a 12-inch piece of parchment paper, then top with sheet of parchment paper.
Roll out each third to about 1/4 inch thick and freeze for 30 min.
Place a sheet of parchment paper on cookie sheet, cut cookies with cookie cutter, then lay 1 1/2 inches apart, saving scraps for more dough, following instructions above.
Bake each cookie sheet about 10 minutes, center rack, then cool on sheet for 5 additional minutes.
Transfer to wire rack until completely cool.
Decorate as desired and enjoy!
| | |
| --- | --- |
| Calories | 55 |
| Fat | 2 g |
| Carbs | .5 g |
| Sodium | 58 mg |
| Potassium | 54 mg |