Asparagus & Turkey Stuffed Potatoes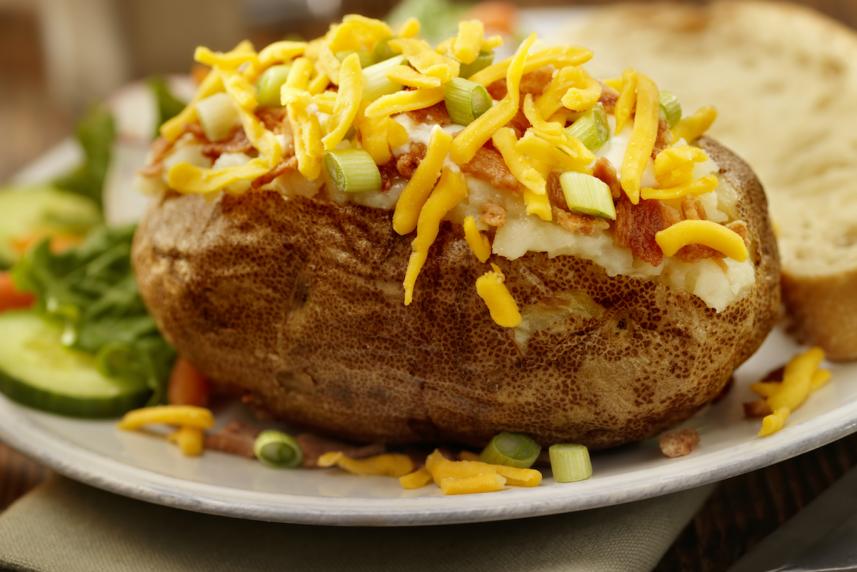 Directions
Pierce potatoes all over with a fork. Microwave on medium, turning once or twice, until soft, about 20 minutes.
Meanwhile, bring 2 inches of water to a boil in a large saucepan fitted with a steamer basket. Steam asparagus, 2-3 minutes.
Combine steamed asparagus with turkey, sour cream, ½ cup Swiss cheese, 6 tbsp chives, salt and pepper. When potatoes are cool enough to handle, cut off the top 1/3; spoon out the flesh of potato and gently add to turkey mixture.
Divide turkey mixture into each potato shell. Top each with 2 tbsp of remaining cheese and microwave 2-4 minutes until cheese is melted. Top with remaining chives.
| | |
| --- | --- |
| Calories | 386 |
| Fat | 13 g |
| Saturated fat | 8 g |
| Carbs | 45 g |
| Fiber | 4 g |
| Sugar | 2 g |
| Protein | 23 g |
| Potassium | 1200 mg |