Creamy Orzo with Mushrooms
Learn to prepare an easy family favorite by adding flavorful vegetables and spices to this creamy pasta dish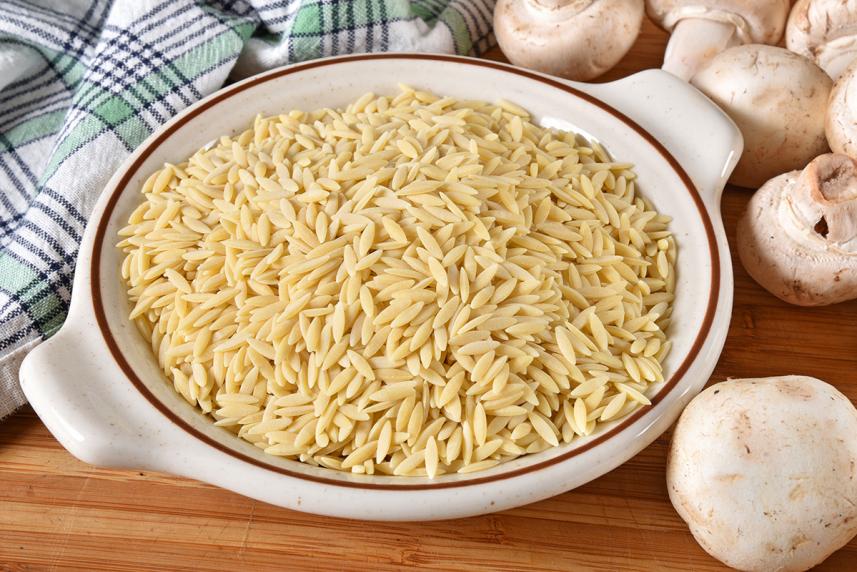 Directions
Preheat the oven to 425 degrees. Toss the mushrooms with 2 tbsp canola oil, a pinch of salt and ground black pepper on a baking sheet. Spread out in a single layer.
Roast mushrooms, stirring halfway through, until well browned and crisp around the edges, about 25 minutes. Let cool for a few minutes, then scrape up with a spatula and transfer to a bowl.
Meanwhile, heat the remaining 1 tbsp canola oil in a large pot over med-high heat. Add the leek and garlic, season with salt and pepper and cook until the leek softens, about 2 minutes. Bring the orzo, 2 cups water, milk, 3/4 tsp salt to a boil, stirring constantly. Reduce the heat to a simmer and cook, stirring occasionally, until the orzo is al dente, 5 to 7 minutes.
Remove from the heat and add the cheese, spinach, lemon juice and 1 tablespoon parsley. Stir until the cheese melts and the spinach wilts; add a splash of water if the mixture is too thick. Season with salt and pepper.
Toss the mushrooms with the lemon zest and remaining 1 tablespoon parsley. Divide the orzo among bowls and top with the mushroom mixture.
| | |
| --- | --- |
| Calories | 475 |
| Fat | 19 g |
| Saturated fat | 7 g |
| Carbs | 55 g |
| Fiber | 3 g |
| Protein | 21 g |
| Sodium | 600 mg |