Florentine Meatballs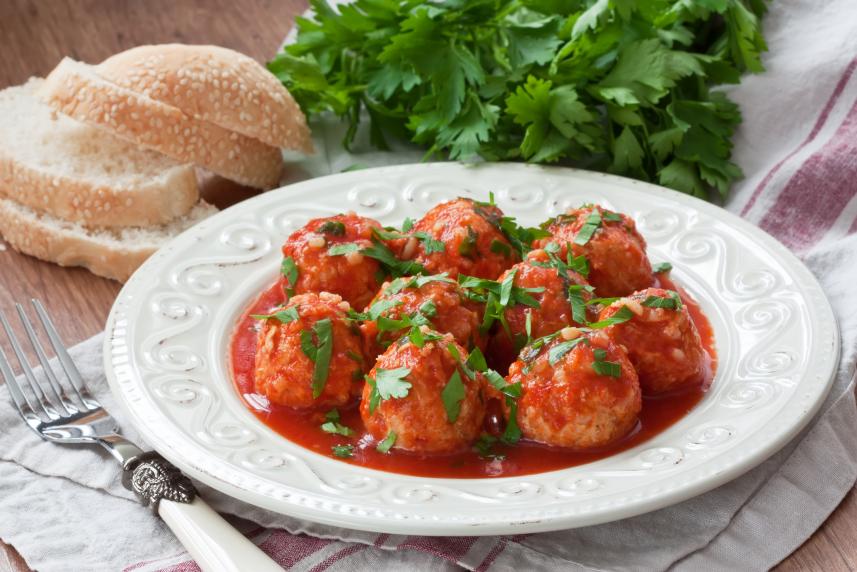 Serving Size
12 large Meatballs
Directions
Preheat oven to 400 degrees F.
Wring defrosted spinach dry in a kitchen towel.
Place turkey in a bowl, make a well in middle of bowl.
Add spinach, all but 3 Tbs. of onion, garlic, 1 large egg, about 1/4 cup milk, bread crumbs, grated cheese, salt and pepper. Mix well.
Form into 12 large balls and drizzle with extra-virgin olive oil. Arrange on a nonstick cookie sheet and roast 20 minutes, or until cooked through.
While balls are in the oven, heat a small sauce pot over medium-low heat, add your favorite sauce.
Place 3 balls on dinner plates and top with sauce, garnish with parsley and Enjoy!
| | |
| --- | --- |
| Calories | 445 |
| Protein | 32 g |
| Carbs | 1.5 g |
| Sodium | 518 mg |