Your Fitness Plan: Maintenance
It's time to turn fitness into a daily habit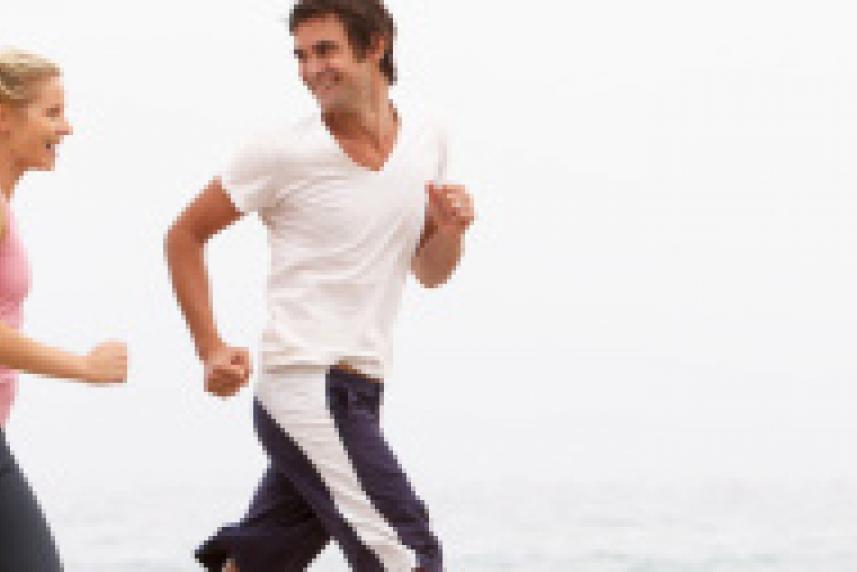 The motivation behind getting started on an exercise program is different for all of us. To make things easier, try these workouts, short- and long-term success plans, and pro tips to help you achieve your goal, be it weight loss, strength training, endurance training, or simple maintenance.
While goals like weight loss, strength training, and endurance training typically keep us going when we think about fitness, it's time to start thinking about staying fit as a continuing practice, not a finish line to cross. Luckily, maintaining fitness is easier than shedding pounds or building muscle mass. Once you're there, you have the luxury of mixing things up to keep exercise interesting. The first step: getting through (or avoiding!) a plateau.
"When you continue to do the same fitness program, your body tries to figure out the path of least resistance to perform it. So if you just keep doing the same thing, you'll at some point, not receive the same results," says Andrea Metcalf, a nationally recognized fitness expert, personal trainer, and author of Naked Fitness: The Proven 28 Day Weight Loss Program for a Slimmer, Fitter, Pain Free Body. To fix it: mix it. Changing things up ensures that you're constantly challenged, so your muscles keep working and you feel great.

One of the most important things is making sure that you enjoy your fitness. After all, you've already committed to weight loss, strength training, and endurance training. Now it's time to take advantage and appreciate the body you've built! 

Your Workout to Maintain
Metcalf recommends walking with interval strength moves or a Tabata-style workout to combine a little cardio with a little strength training. A Tabata interval can be done with any form of cardio (here we're using running) and is 20 seconds of high intensity followed by 10 seconds of rest. That's it. The best part is the whole thing, including warm up and cool down, can take less than 45 minutes. Do either of these workouts during any of your workout days.
Walking and Strength Training Workout
Warm up: Walk for 5 minutes
Intervals: Do 8 to 10 times through
Walk for 3 minutes.
Do 1 minute of strength training moves
Cool down: Walk for 5 minutes
Metcalf recommends lunges, squats, push-ups, dips, walking planks, crunches, and bicycles as strengtheners.

Tabata Interval Workout
Warm up: Stretch or do light cardio (walking, jumping jacks) for 3-5 minutes
Intervals:
Sprint for 20 seconds.
Rest for 10 seconds, walking slowly.
Repeat 8-10 times.
Cool down: Stretch or do light cardio (walking, jumping jacks) for 3-5 minutes
Your Long-term Plan
To keep things steady, aim for 30 minutes of light to moderate cardio exercise daily and at least two days of strength training. "The focus for everyone should be to do something daily! Everyday you have to love your body by walking, moving, exercising or just meditating," Metcalf says.
Pro Tips
Now that you've added fitness to your life, don't forget to relax. It'll help you enjoy what you've worked hard to achieve. "Just take a moment to take a breath or even count your breaths for a minute to help center, refocus, and reduce stress," Metcalf says.
Talk to your doctor before beginning any new exercise program.