5 ways to have your healthiest fall!
Outsmart colds, flu, and other seasonal problems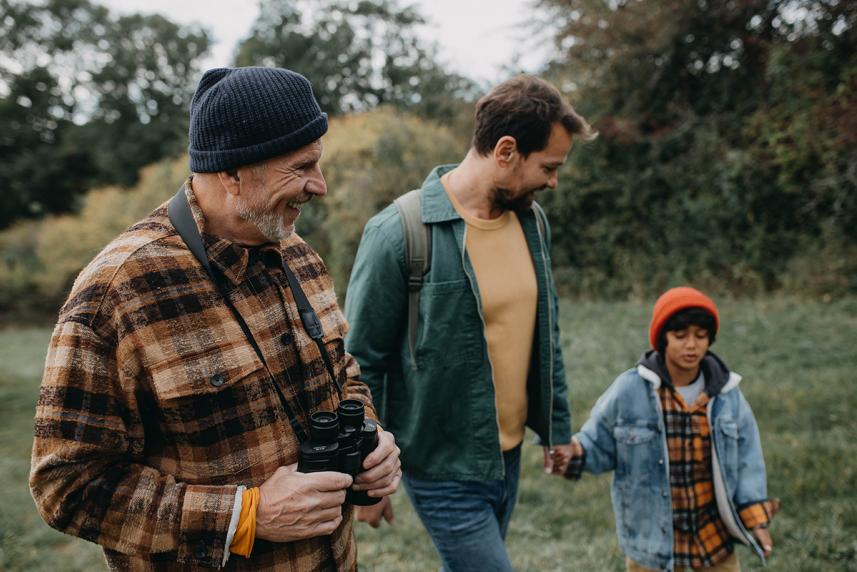 Fall marks the beginning of cold, flu, and fall allergy season. With heartier meals and busier days, it can also mean more calories and less exercise. Use these strategies to prevent illness and improve your health.
Get your flu shot to protect yourself and your family
At this time every year, you'll see and hear reminders to get your flu shot. There's a good reason: getting a flu shot is the best way to protect yourself from the flu. Because the flu is very contagious and can cause serious complications in some people, it's important to get vaccinated if you're regularly around children, older adults, pregnant women, or anyone with a health condition like chronic obstructive pulmonary disease (COPD) or diabetes.
Sleep to boost your immunity and mood
The flu shot can't protect you from catching a cold, but regular rest can. Sleep boosts your body's immunity to cold bugs that pop up this time of year, says Vibin Roy, M.D., a primary care doctor at Thomas Jefferson University Hospital in Philadelphia. It can also improve your mood, energy, and ability to focus. Aim for seven to nine hours of sleep each night. Always up late? Go to bed 15 minutes earlier than usual. When that feels normal, repeat until you've set a bedtime that allows for enough sleep.
Avoid ragweed and mold to relieve fall allergies
You may not think of fall as allergy season, but pollen from ragweed and other weeds can be a big problem, says Stanley Forman, M.D., a doctor at Allergy and Asthma Specialists in Blue Bell. And while colorful leaves make fall beautiful, dead leaves on the ground can lead to mold. To limit your exposure, check local counts for pollen and mold. When they're high, like in the mornings or on windy days, stay indoors. Keep windows shut, and shower after spending time outdoors. Plus, maintain your yard, but consider wearing a mask with a HEPA filter when you're raking leaves.
Try one new fruit or veggie a week to lower disease risk
Eating a healthy diet that includes plenty of fruits and vegetables may lower your risk for heart disease, type 2 diabetes, and some types of cancer. But 36 percent of Pennsylvania adults eat fruit less than once a day, and 24 percent eat vegetables less than once a day, according to the Centers for Disease Control and Prevention. To gradually improve your diet, try one new fruit or veggie a week. Luckily, fall offers many delicious options: apples, cauliflower, pears, squash, sweet potatoes, Swiss chard, and more.
Stay motivated to lose weight
With cooler weather and shorter days, it's tempting to skip your workout and curl up in a blanket for a marathon TV session instead. The downside: if you're trying to lose weight or maintain a healthy weight, too many skipped workouts can set you back. "Having something to look forward to can keep you motivated," Dr. Roy says. Set a new goal to run in a 5K or feel your best for an upcoming vacation. Buddying up with a pal to keep you accountable and on track can also help.