Kitchen secrets for smarter eating
Put everything you need to stay nourished within reach with these simple, space-smart strategies.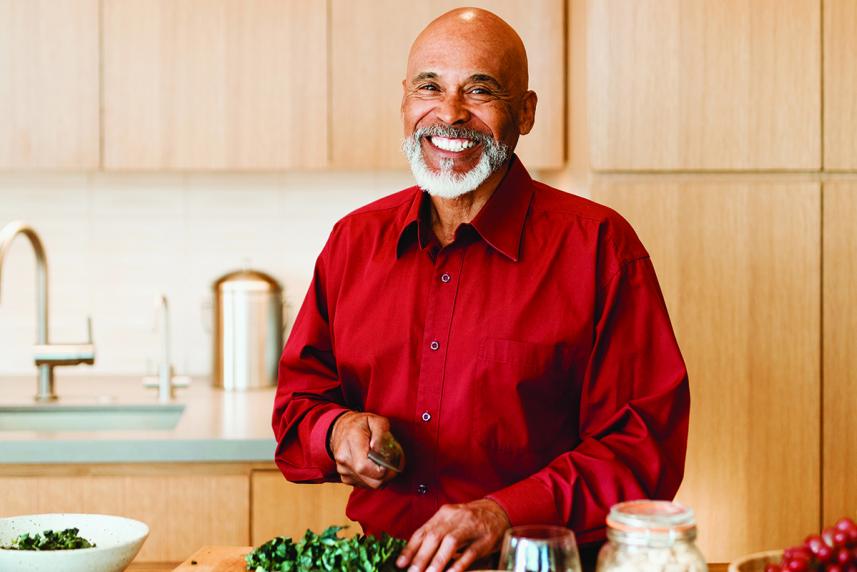 Taking care of your body is a matter of what you eat, no doubt, but what you put in your drawers, fridge, and shelves can influence what goes in your mouth. "Proper nutrition is a lot easier when you have the right food and equipment within arm's reach," says Laura Ali, R.D., a culinary nutritionist in Pittsburgh. Case in point: People who left fruit on their countertops weighed an average of 13 pounds less than those who didn't have this healthy option within reach, a study in Health Education & Behavior found. Set yourself up for success with nutritionists' best senior-friendly secrets for equipping your kitchen.
Create healthy prep zones.
Cooking takes time and energy. Being strategic about organizing your kitchen saves both, so you can put together healthy meals with ease, says Libby Mills, a Philadelphia-based R.D.N. and spokesperson for the Academy of Nutrition and Dietetics. To cut down on effort, "set up prep stations in a logical flow," says Mills. Think of your favorite healthy meals, and store the ingredients and tools to make them so they're easy to access and also close to each other. Making salads is breezy when precut veggies share a shelf with your go-to vinaigrette in the fridge, and the salad spinner is in a low cabinet. Consider, too, what doesn't need to be at arm's reach 24/7. Do you really need flour and sugar in canisters on the counter? If not, stow them away.
Prep before popping foods in your fridge and freezer.
It makes eating healthy so much easier. For instance, if you're chopping carrots and celery, cut extra and store them in water in the fridge for a snack later. "Freezing whole grains, cooked vegetables, cut fruit and lean proteins and legumes helps assure that you have ingredients for nutritious meals when you're ready to cook," says Mills. Add foods to freezer-grade zip-top bags, and freeze them flat. To stay on top of what's on ice, label bags with the food and quantity (½ pound ground turkey) and the date. 
Invest in tools that make cooking easier.
It can be frustrating to struggle to open a jar or reach for a box, but a few well-spent dollars can make all the difference. These kitchen essentials earn their keep.
Grasping stick
"This is great for those who are less stable on their feet, can't bend, or can't use a step stool," says Mills. "The rubber pincher tips securely hold cans and jars and can pick up things like a dropped spoon."
Electric can opener
Standard can openers can be difficult to use. "An electric one uses a motor to do the work for you," says Mills.
Rubberized grip cloth "Twisting the lid off a jar can feel impossible due to loss of hand strength, arthritis, or grip issues," says Mills. "The rubberized grip cloth requires way less effort."
Large handled utensils "These are easy to grip, especially important for those with numbness in their fingers and hands, or with less hand strength," says Mills.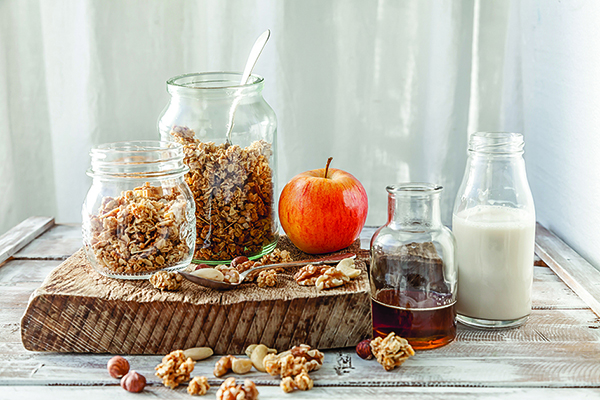 Keep healthy foods front and center.
"Healthier food should be at eye level," says Ali. "Whatever is on the middle shelves of your pantry and fridge you'll reach for."
Make them healthy options! Put these pantry all-stars in your sight line.
Dried fruit and nuts
"Dried apples, pineapple, apricots, and prunes are full of fiber and antioxidants," says Ali. Fiber may help lower your risk of heart disease and Type 2 diabetes. Mix dried fruit
with unsalted nuts and roasted chickpeas for trail mix.
Canned beans and fish
"Black, pinto, cannellini, garbanzo, and kidney beans deliver protein, which adults can need more of as they age,"
says Mills. Sardines and anchovies have calcium and vitamin D for bone health.
Grains "Barley, farro, and quinoa are a great base for healthy meals," says Mills. "Buckwheat can be a hot, fulfilling breakfast."