Questions to ask about your child's hospital discharge
Bringing up these important subjects with your doctor can help ease the big transition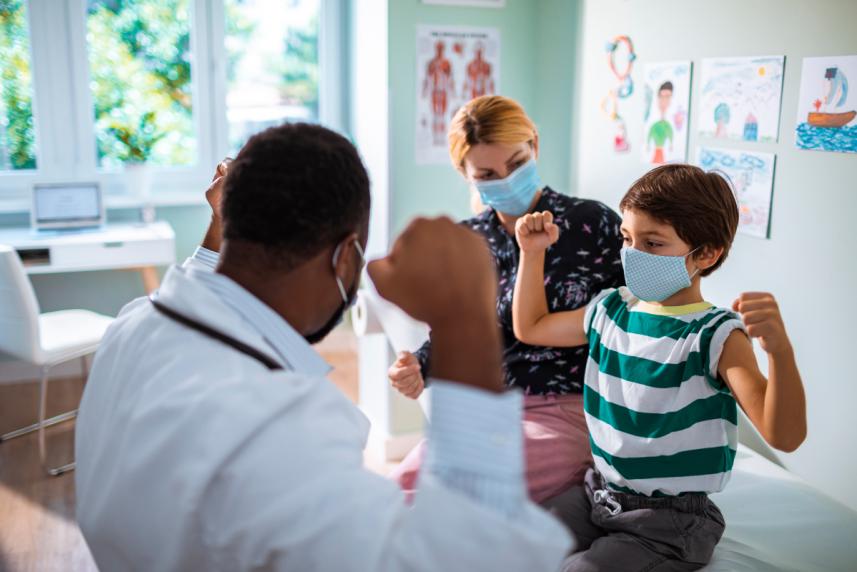 Discharge day can be an emotional time for many parents who are both eager and nervous to bring their child home from the hospital. This is often because they feel as if they don't have enough information about how to manage their child's condition.
"It's a wonderful thing for your child to be discharged, but the question is, does the family feel ready to go home?" says Jessica Lloyd, MD, a pediatrician at the Ronald Reagan UCLA Mattel Children's Hospital, in Santa Monica, California. 
What's one way to feel as prepared? Dr. Lloyd says to ask questions. "There is a lot to think about on the family planning side of preparing for a child's discharge." 
Here are five questions to ask your medical team about how to plan for your child's discharge:
1. What is my child's diagnosis?
It sounds like a basic question—especially if your child has been hospitalized for days or weeks—but understanding why your child needed to be in the hospital in the first place is important. Many parents often feel as if they're "in a fog" during their child's stay in the hospital, regardless of the reason. The emotional strain of having an ill child, coupled with a sense of "information overload" and "unclear messages," might interfere with your ability to clearly understand your child's condition.
2. What medications will my child need?
You may be familiar with the medications that your child has been taking in the hospital (and how to administer them), but after being discharged, he or she may need to take new ones. In that case, it's important to learn everything you can about your child's new treatment. "Some hospitals have pharmacists who come to the patient's bedside and go over all the medications, and their side effects, directly with the parents," says Dr. Lloyd.
"Some of the most important details to keep in mind," says Dr. Lloyd, are "how frequently the medications should be given and what the side effects are."
Similarly, you should make sure that you know how to operate any medical equipment that your child may need to use at home — like ventilators and feeding tubes. It's also a good idea to work up an emergency plan in case of a natural disaster that might damage the equipment or interfere with your electricity.
3. Are there any symptoms I should watch for?
In the study from the journal Pediatrics, parents often felt that they wanted to know more about the warning signs that their child's condition was worsening or that a new health problem had cropped up. "Families should be on the lookout for red flags when the child gets home," says Dr. Lloyd. Plus, she adds, "they should know when and if to call 9-1-1." 
4. Will I need to schedule follow-up appointments?
Some children may be discharged from the hospital and won't need anything other than routine follow-up care. Others, however, will need to be seen regularly by a pediatrician, another doctor, or a specialist. "It's important to understand the follow-up plan, such as when the child should be seen, and by whom, at what time," says Dr. Lloyd. 
Your hospital may also have a discharge planner who can schedule the follow-up appointments directly with your providers. "This helps take the burden off the parents," says Dr. Lloyd.
5. Which provider should I contact with questions? 
If new symptoms crop up or you're confused about a medication, it's important to know who to call for answers—or quick help. For example, some parents may need to call the same physicians they saw in the hospital, whereas others will have to speak with a pediatrician, says Dr. Lloyd.
If you need additional support or resources, your hospital may be able to help you find a nurse or other health care aid to come to your house and help you care for your child, too.