Apple Crumb Coffee Cake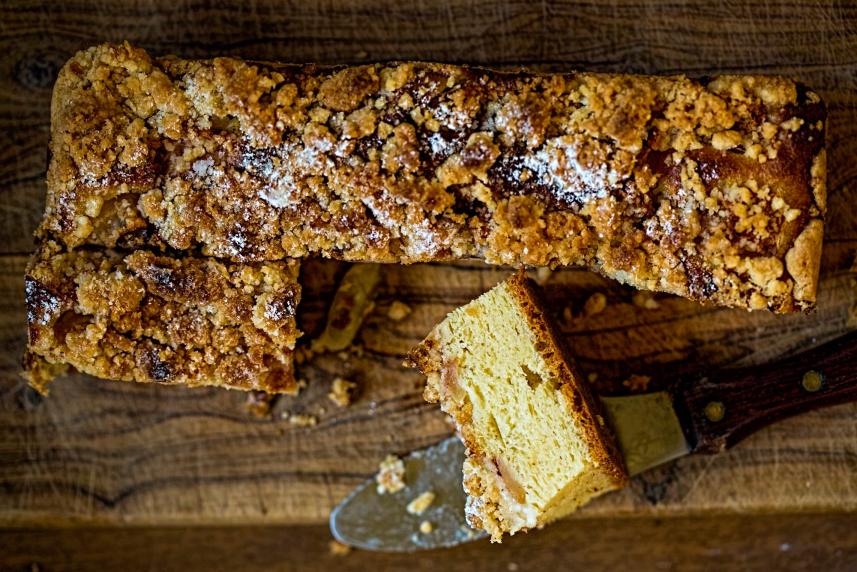 Directions
Preheat the oven to 350°F; grease and flour a rectangular glass baking dish.
In a blender, pulse the beans until smooth, approximately one minute. Add the eggs, honey, rice flour, water, olive oil, pure vanilla extract, baking powder, cinnamon, and salt and blend thoroughly for one more minute.
Pour 1/3 of the batter into the glass baking dish. Top batter with a layer of apple slices and a sprinkling of cinnamon and brown sugar. Add another layer of batter, then apple slices topped with cinnamon and brown sugar, finishing with a layer of batter.
Mix the chopped walnuts, cinnamon, and brown sugar together and spread over mix; gently pat down the streusel. Bake for 25-30 minutes or until a toothpick inserted in the center comes out clean.
Cool for 30 minutes to 1 hour.
| | |
| --- | --- |
| Calories | 150.4 |
| Fat | 5.6 g |
| Saturated fat | 0.8 g |
| Polyunsaturated fat | 1.8 g |
| Monounsaturated fat | 2.6 g |
| Cholesterol | 32.7 mg |
| Sodium | 156.8 mg |
| Carbs | 26.1 g |
| Protein | 3.2 g |