Vegetable Frittata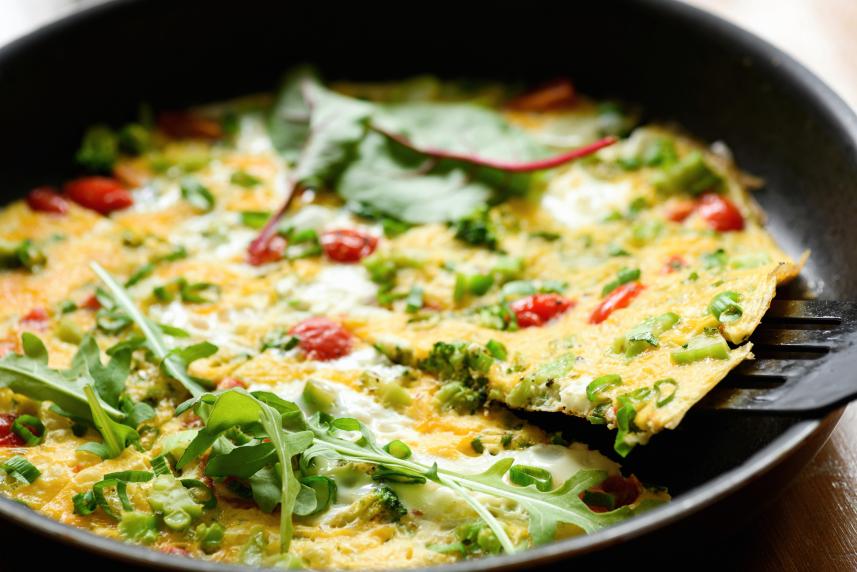 Directions
Grease 8x8 glass baking dish.
Preheat large skillet with 2 tbsp avocado oil at medium-high to high heat. Add onion and cook for 3 minutes, stirring occasionally. Add vegetables and cook for 4 more minutes, and add garlic to cook for 1 more minute, stirring occasionally.
Meanwhile, preheat oven to 350 degrees. In a medium bowl, whisk together eggs, salt, pepper and red pepper flakes.
Remove skillet from heat and transfer to 8x8 baking dish. Sprinkle cooked veggies with half of the cheese. Pour egg mixture on top and sprinkle with remaining cheese. Bake for 20 minutes then broil until golden brown.
Let frittata cool for 10-20 minutes then slice into 8 pieces. Serve warm or cold.
| | |
| --- | --- |
| Calories | 150 |
| Fat | 8.5 g |
| Saturated fat | 2.5 g |
| Carbs | 6 g |
| Fiber | 1.5 g |
| Sugar | 2.5 g |
| Protein | 11 g |
| Sodium | 375 mg |