Almond Coconut No-Bake Granola Bars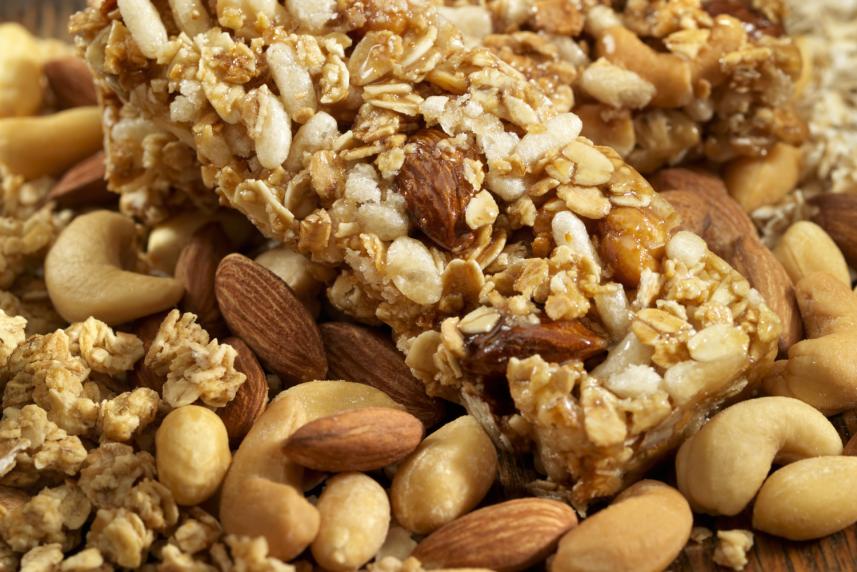 Directions
Line an 8-inch square baking pan with two strips of crisscrossed parchment paper.
Toast almonds on a pan over medium high heat for maximum flavor - stir frequently, until they are fragrant and start to turn lightly golden, about 5 minutes. Transfer to a medium mixing bowl.
Pulse dry old-fashioned oats a few times in blender to break down the oats.
To mixing bowl with the almonds, add the oats, coconut flakes, cinnamon and salt. Stir.
In a 2-cup liquid measuring cup, measure 1 cup almond butter. Stir in honey and vanilla extract with a knife until well blended.
Pour liquid ingredients into the dry ingredients. Use a spoon or spatula to mix them together until the two are evenly combined. 
Transfer mixture to the prepared baking pan. Use spoon or spatula to pack the mixture down as firmly and evenly as possible.
Cover the pan and refrigerate for at least one hour so the granola bars can set.
When ready to slice, lift the bars out of pan and cut into 4 even rows and 4 even columns to yield 16 pieces. 
| | |
| --- | --- |
| Calories | 195 |
| Fat | 12 g |
| Saturated fat | 3 g |
| Protein | 5 g |
| Carbs | 17 g |
| Fiber | 3 g |
| Sugar | 7 g |
| Sodium | 104 mg |